FREE ESTIMATES
Know what you'll pay before the work is done.
Call (317) 850-5114
We are a small organization with very low overhead. You don't pay extra to support:
A large staff of managers, secretaries, accountants, customer service reps, etc.
Mechanics to maintain a large fleet of trucks
A building and the utilities to maintain it
A large parts department and staff
Not to mention the mark-up most large companies add to the cost of parts and equipment they provide. Unlike the large "national" plumbing chains:
Our fees are based on the labor involved and the actual cost of materials.
We do not mark-up the price of parts or equipment we provide to increase our profit.
What we pay for a part, you pay for the part!

When you call a big plumbing corporation, do you know who will show up at your door?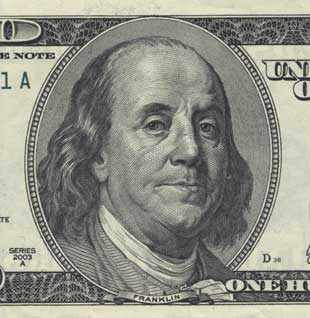 When you call 3C Plumbing in Noblesville, you know that Cy Cadwalader will be at your door!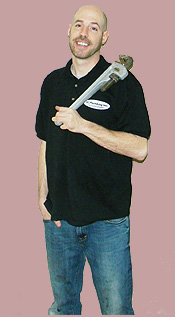 LOW OVERHEAD MEANS LOW PRICES FOR YOU!
To keep prices low, we don't stock and store extra inventory.
What We Pay for a Part, You Pay for the Part!
Call (317) 850-5114
Invest in Your Home, Not Our Parts
As a major metropolitan area, Indianapolis is home to a number of plumbing supply companies that stock just about any part we might need.
We only maintain a small inventory of the most-used parts in case of off-hour emergencies, such as sump pumps, water heaters and commonly used fittings.
We can acquire almost any other part the same day it is needed, so why should you have to pay extra for us to store it.
Some specialty or imported parts may need to be ordered.
We stock the most popular, top quality products, such as AO Smith Water Heaters.
Parts for specialty products, such as high-efficiency water heaters, generally need to be ordered and are as readily available to us as they are to the big guys.
Additionally, we will install any brand product the customer wants to purchase, not just the ones we sell; we are not salesmen or distributors for any one company.
The next time you need a plumber in Noblesville, Westfield, Indianapolis or anywhere in the surrounding area, give 3C Plumbing a try. You might be surprised to find that "Bigger Is Not Always Better." Call (317) 850-5114 for prompt, reliable service.
ONE YEAR WARRANTY
One Year Labor/Workmanship Warranty on all work we perform.
Call (317) 850-5114